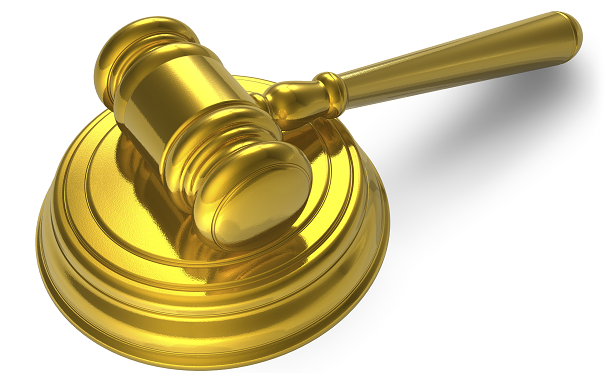 ---
The Plaintiff's Part of Florida's Super Six
CVN covered explosive trials throughout every corner of Florida in 2015, and our cameras provided the most important moments in cases ranging from medical malpractice to tobacco litigation. As 2016 begins, CVN honors the year's top trials—its Super Six—in the state. While verdicts are important in the Super 6 selection process, legal impact and trial storylines also play a key role in designating the elite trials of the year. In this part, we highlight and present, in no particular order, the three premier plaintiff's verdicts in the pantheon of the year's CVN Florida trials.
Beber v. MDVIP Inc. Medical Concierge Firm's Landmark Loss
Jack Scarola delivers closing arguments on the way to an $8.5 million win against one of the nation's largest medical concierge firms.
For the plaintiff: Searcy Denney's Karen Terry, Andrea Robinson, and Jack Scarola represented Robert Beber.
The trial: Changes in the health care industry have fueled the explosive growth of concierge medical services like MDVIP Inc., which claim to offer "exceptional" medical care and more personalized service in exchange for annual membership fees exceeding $1,000 a year.
But Joan Beber, an MDVIP member with her husband Robert, claimed the firm fell far below that promise after an allegedly misdiagnosed blood clot by MDVIP-approved doctor Charles Metzger led to the amputation of her left leg. "(MDVIP) sold their program based upon representations that they were selecting the finest, most skillful physicians in the country. And that's what Bob and Joan Beber bought," Jack Scarola said. "What (the Bebers) got was marketing deception and valueless illusory promises because MDVIP was doing nothing to fulfill its guarantees."
Jurors agreed, and awarded more than $8.5 million in damages on the Bebers' malpractice and false advertising claims in one of the first such verdicts against a medical concierge firm.

---
Taylor v. Georgia Pacific Asbestos Link Leads to $17M Verdict
James Ferraro argues the link between Georgia Pacific compound that allegedly contained asbestos and the cancer of his client, Roy Taylor.
For the plaintiff: The Ferraro Firm's James Ferraro represented Roy Taylor.
The trial: Linking a specific product to a plaintiff's mesothelioma decades later is often one of the highest hurdles of any asbestos case, and things were no different in former painting supervisor Roy Taylor's suit claiming his cancer was caused by his exposure to Georgia Pacific-manufactured joint compound used on a building project in Saudi Arabia more than 30 years earlier.
With insufficient "smoking gun" proof connecting Georgia Pacific joint compound deliveries directly to the project, The Ferraro Firm's James Ferraro relied on invoices showing massive shipments to the site of the company's wallboard, for which Georgia Pacific's compound was marketed. "Who buys wallboard from Georgia Pacific and doesn't buy their joint compound. Come on think about it," said Ferraro. "You're going to buy their wallboard and not use their joint compound? You have to use joint compound."
Jurors connected the dots Ferraro drew in the case, awarding $17 million to Taylor.
---
Ryan v. R.J. Reynolds Two Trials, One Monumental $46.5M Award
Alex Alvarez tells jurors cigarette companies considered children "crops" of potential smokers during an alleged conspiracy to hide the dangers of smoking for decades.
For the plaintiffs: Gordon & Doner's Gary Paige and the Alvarez Law Firm's Alex Alvarez represented Thomas and Bettye Ryan.
The trial: This Engle progeny tobacco case against the nation's second largest cigarette maker actually saw two trials in April 2015, as a major Florida Supreme Court ruling on conspiracy and concealment claims forced Judge John Murphy to declare a mistrial midway through the case's first appearance in the courtroom.
The second trial, which began days later, saw Gary Paige and Alex Alvarez convince jurors that Reynolds cigarettes and the company's role in a decades-long conspiracy to hide the dangers and addictiveness of nicotine, caused the respiratory disease that Thomas Ryan suffered with for more than two decades. "(Reynolds) wanted to make smoking cool, so kids would do that. And then they get hooked. And then they die," Alvarez told jurors, who awarded the Ryans $46.5 million, the largest verdict of the year in 37 CVN Engle trials.
---
Related Information
CVN delivers the widest array of Florida's crucial trials, providing the insight you need to prepare for your next courtroom appearance.
Not a subscriber?
Learn how you can watch CVN Florida's unparalleled coverage of the state's key trials.