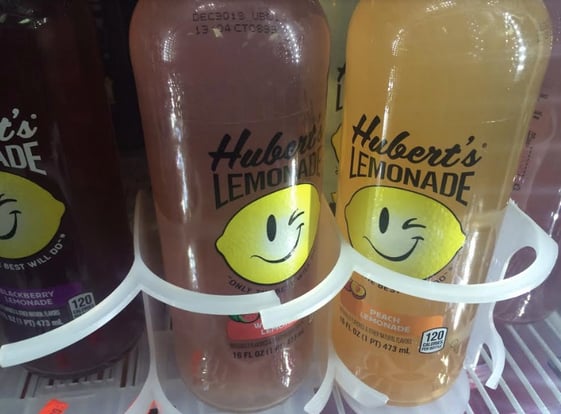 San Diego, CA - A bench trial is underway in California state court pitting The Coca-Cola Company against the grandchildren of a deceased juice purveyor who accuse the beverage giant of unlawfully profiting from his name.
Opening statements took place on November 19 in San Diego County Superior Court before Judge Timothy Taylor, who heard from an attorney representing the heirs of juice maker Hubert Hansen that Coke's use of his name and likeness violates California's "right to publicity" law.
The full trial is being webcast gavel-to-gavel by Courtroom View Network.
Hansen founded a juice company in 1935 that, following a series of name changes and bankruptcy reorganizations eventually became Monster Beverage Corporation in 2012. In 2015 Coke took ownership of Hansen's juice products and sodas, Hubert's Lemonade, Blue Sky sodas, Peace Tea and other non-energy drink brands, in exchange for their energy drink brands.
Hubert's grandchildren sued Coke in 2016, claiming that while Coke did acquire various copyrights and trademarks associated with the Hansen brand, they did not obtain the rights to use Hansen's actual name and likeness, which Neville L. Johnson of Johnson & Johnson LLP argued during his opening statement is protected by state law.
"They do not have the right to use Hubert Hansen's right of publicity or any other Hansen family member's name to sell products," Johnson said, according to CVN's webcast of the proceedings.
Coke has argued in court filings that the Hansen family's claims are baseless, and that they're trying to seek a portion of profits from Coke's acquisition of Monster to which they're not lawfully entitled.
Marc P. Miles of Shook Hardy & Bacon, representing Coke, argued during his opening that use of Hansen's likeness was expressly authorized through the terms of the various mergers and ownership changes that eventually resulted in Coke's purchase of Monster.
"It became an asset of the company," he said.
The current bench trial is the first of potentially three trial phases. After Judge Taylor determines whether or not California's right of publicity law applies to the Hubert family's claims, two subsequent jury phases will potentially determine whether or not Coke is liable for any damages and in what amount.
The case is captioned Hubert Hansen Intellectual Property Trust v. The Coca Cola Company, case number 37-2016-00021046-CU-MC-CTL in San Diego County Superior Court.
E-mail David Siegel at dsiegel@cvn.com