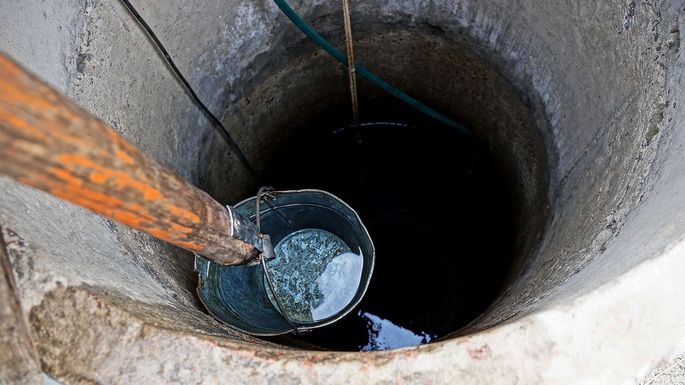 Update 2/22: According to media reports the parties in the case reached a confidential settlement.
Grand Rapids, MI - A lawsuit alleging a family's well water was contaminated with widely-used and long-lasting industrial chemicals heads to trial March 2 in Michigan state court, and the proceedings will be webcast gavel-to-gavel by Courtroom View Network.
The lawsuit filed by Tobyn and Seth McNaughton alleges they and their young son Jack were exposed to polyfluoroalkyl chemicals, known as PFAS. The toxins were detected in a number of Kent County wells in 2017, and the McNaughtons accuse shoe company Wolverine Worldwide of tainting the wells by disposing of industrial waste from a nearby tannery that seeped into groundwater.
Known as "forever chemicals" due to the fact they don't break down in the environment, PFAS chemicals are found in water-proof and stain-resistant compounds found in everyday household items like non-stick cookware and fire retardants.
PFAS exposure has been linked in some studies to developmental problems in children, along with an increased risk for immunity problems and cancer. However PFAS chemicals are so widely-used that studies also show most Americans have at least trace amounts of them in their blood, and it's unclear what level, if any, of exposure to the compounds is safe.
The McNaughton's lawsuit will be among the first PFAS cases in the nation to go to trial. A variety of chemical companies such as 3M, DuPont and Solvay face PFAS-related lawsuits throughout the country. The family alleges the levels of PFAS chemicals found in Jack's blood came close to the lethal dose of the compounds administered to Rhesus monkeys in scientific studies, leaving him to potentially face a lifetime of resulting health problems.
The chemicals Wolverine allegedly contaminated the Kent County wells with, specifically those in Scotchguard Leather Protector, were manufactured by 3M. Wolverine sued 3M after the detection of groundwater contamination, accusing the chemical company of selling PFAS compounds despite knowing they posed a health risk. The parties reached a $55 million settlement announced in Michigan federal court on Thursday.
In court filings Wolverine denies any liability for the McNaughton's exposure.
Michigan leads the country in PFAS contamination sites. The law firm representing the McNaughtons filed 200 similar lawsuits just against against Wolverine Worldwide, and consumer advocate Erin Brockavich has spoken out on the issue of PFAS contamination specifically in Kent County.
The trial before George Quist is scheduled to last a month and will feature extensive expert testimony from both sides about the alleged risks of PFAS exposure.
CVN subscribers will have the option of watching the trial proceedings live in real-time, and also on-demand after the fact. For subscription information please contact CVN.
The McNaughtons are represented by Kyle Konwinski of Varnum Law Firm.
Wolverine is represented by Thomas Amon of Warner Norcross + Judd.
The case is captioned Seth O. McNaughton v. Wolverine Worldwide Inc. case number 18-000086-CZ, in Michigan's 17th Circuit Court in Kent County.
E-mail David Siegel at dsiegel@cvn.com