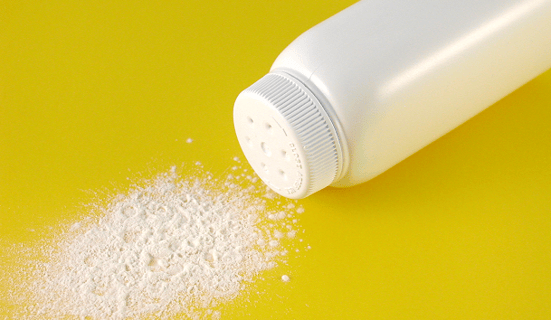 St. Louis—The first multi-plaintiff trial over the alleged cancer risks from Johnson & Johnson's talc-containing hygiene products is set to begin June 5 in Missouri state court, and Courtroom View Network will provide a live, gavel-to-gavel webcast of the proceedings.
Each of the previous five talc trials in St. Louis involved a single plaintiff. The trial beginning on June 5 will involve claims brought by the families of three women who died of ovarian cancer after using products like Johnson's Baby Powder and Shower to Shower on their genitals for decades.

The trial will also include for the first time claims from a Missouri resident. All the previous trials involved women who lived outside the state, due to Missouri's lenient joinder rules which have resulted in thousands of talc lawsuits from all over the country being filed in St. Louis. The other two deceased women in the pending trial lived in Virginia and Texas.

RELATED: 10 Key Scientific Takeaways From Recent $110M Talc Powder Verdict
All three cases were selected for trial by the plaintiffs, after Johnson & Johnson and their talc supplier and co-defendant Imerys Talc America selected the two previous cases that went to trial. One of those trials ended last month with a massive $110 million verdict, the largest awarded in a talc trial to date, and the trial before that ended in J&J's first and only defense verdict.

Three previous trials, all before St. Louis Circuit Court Judge Rex Burlison, all ended in plaintiffs verdicts totally nearly $200 million dollars. Plaintiffs allege that J&J and Imerys knew for years that talcum powder could cause ovarian cancer, but the companies maintain those conclusions are based on flawed and outdated science, and that talc is no more dangerous than red meat or alcohol

Ted Meadows of the law firm Beasley Allen, who represents the three families going to trial, told Courtroom View Network that due to the similar medical histories of the deceased women, he didn't anticipate the trial would run much longer than previous single plaintiff trials, which generally take between three and four weeks to complete.

"This approach may also provide a rationale for the legal teams and the court to consider similar multi-plaintiff trials in the future, and in our view more effectively gain justice for the thousands of women and their families who have suffered with this tragic and preventable diagnosis," Meadows said.

A spokeswoman for J&J did not respond to a request for comment.

One of the three plaintiffs could potentially be stripped from the trial, depending on how the U.S. Court of Appeals for the Eight Circuit rules on an emergency motion filed on May 12 by J&J seeking to drop Michael Blaes from the consolidated proceedings.

Blaes originally sued J&J and Imerys in federal court over the death of his wife, but after two years of discovery he moved to dismiss the case and filed a new suit in state court. The defendants opposed the dismissal and accused attorneys for Blaes of engaging in "blatant forum shopping," arguing that the state court trial must not proceed while that appeal is pending.

Jurisdictional questions also played a central role during oral arguments on May 10 before a Missouri state appeals, where J&J sought to throw out the $72 million awarded in the first talc case that went to trial last year.

The panel said it would defer on making a ruling until the outcome of a U.S. Supreme Court case that could potentially limit the ability for plaintiffs throughout the country to file lawsuits in state courts they don't live in.

On June 26 a state court judge in Los Angeles presiding over another consolidated talc docket will also convene a 5-day evidentiary hearing to determine the admissibility of expert testimony ahead of a bellwether trial scheduled for July.

The pending Missouri trial is captioned Swann, et al. v. Johnson & Johnson, et al., No. 1422-CC09326-01, in Missouri's 22nd Circuit Court in St. Louis.

E-mail David Siegel at dsiegel@cvn.com.