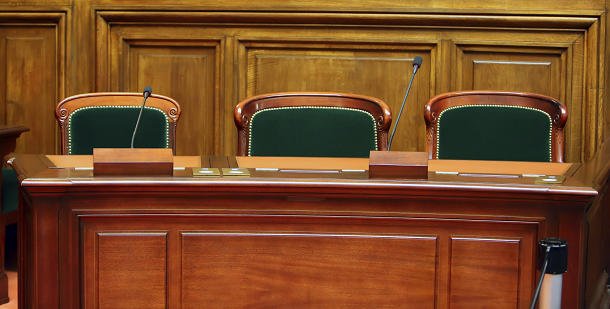 Stock photo.
---
With The Trial Wire, CVN moves beyond news of trials it webcasts to share the best stories of other significant litigation across the country.
A metro Atlanta political consultant's $11-plus million verdict against two men he claimed destroyed his reputation may be an incomplete victory, given questions of improper service on one of the men and the fact that neither defendant showed for trial, leaving an empty defense table facing jurors, according to a story in the Atlanta Journal Constitution.
Jurors awarded $11.3 million to Kevin Ross for his claim that Dion Allen and Jeffrey Walker destroyed his reputation by providing false information to a grand jury investigating corruption among DeKalb County, Georgia officials. The verdict for Ross followed a trial in which he was the only witness when both defendants failed to appear.
The AJC story reports Allen may not have been properly notified of the suit. The allegedly improper service raises questions over how much of the award Ross can collect.
"It goes a long way toward vindication. I do think I have some additional distance to go," the AJC story quotes Ross as saying following the verdict.
The allegations against Ross were one part of a sweeping grand jury investigation of the DeKalb County CEO tenures of Burrell Ellis and his predecessor, Vernon Jones. After conducting a grand jury-recommended investigation, prosecutors declined to bring charges against Ross. In July 2015, Ellis was ultimately of extortion for allegedly strong-arming a contractor for a campaign contribution. Ellis, who was also convicted of three counts of perjury, was sentenced to 18 months in prison but was released last March.
Related information
CVN covers the biggest trials in Georgia and across the country.
Not a subscriber?
Learn how you can see the best attorneys in action, in Georgia and across the country.